Intervening Substance (2019)
Solo exhibition at Gallerí Úthverfa in Ísafjörður, Iceland featuring the eponymous window installation 'Intervening Substance' and video projection 'Realm of Occlusion'

Exhibition statement:

Intervening Substance is a show featuring video works and a print installation discussing the mediation of experience through technology. The show explores the way that cameras, screens, and smartphones control our perception of reality. As well, the use of these technologies through smartphones and social media has a major influence in the tourism industry in this country, especially with Icelandair's #mystopover hashtag.
Within the space there are videos from Ísafjörður and the surrounding area made during my residency at artsIceland. Some of these videos were created with social media apps such as Instagram and Twitch and feature heavy distortion and pixelation caused by their compression algorithms. This video titled "Realm of Occlusion" is meant to highlight the imperfect nature of smartphones as a means of consuming and transmitting experiences from a distance. The window installation, titled "Intervening Substance", features a transparent print of pixels from an old television showing static, affecting the lighting of the space like stained glass. One percent of television static is made up of the cosmic microwave background radiation. This is the afterglow of the big bang which comes from every direction and permeates the entire universe. As opposed to the degradation of the natural experience in the video projection, this window installation represents the natural phenomena that underpins the seemingly artificial and digital experience. Together these works show how technology is a double edged sword, as something that both enhances and diminishes the experience of the viewer.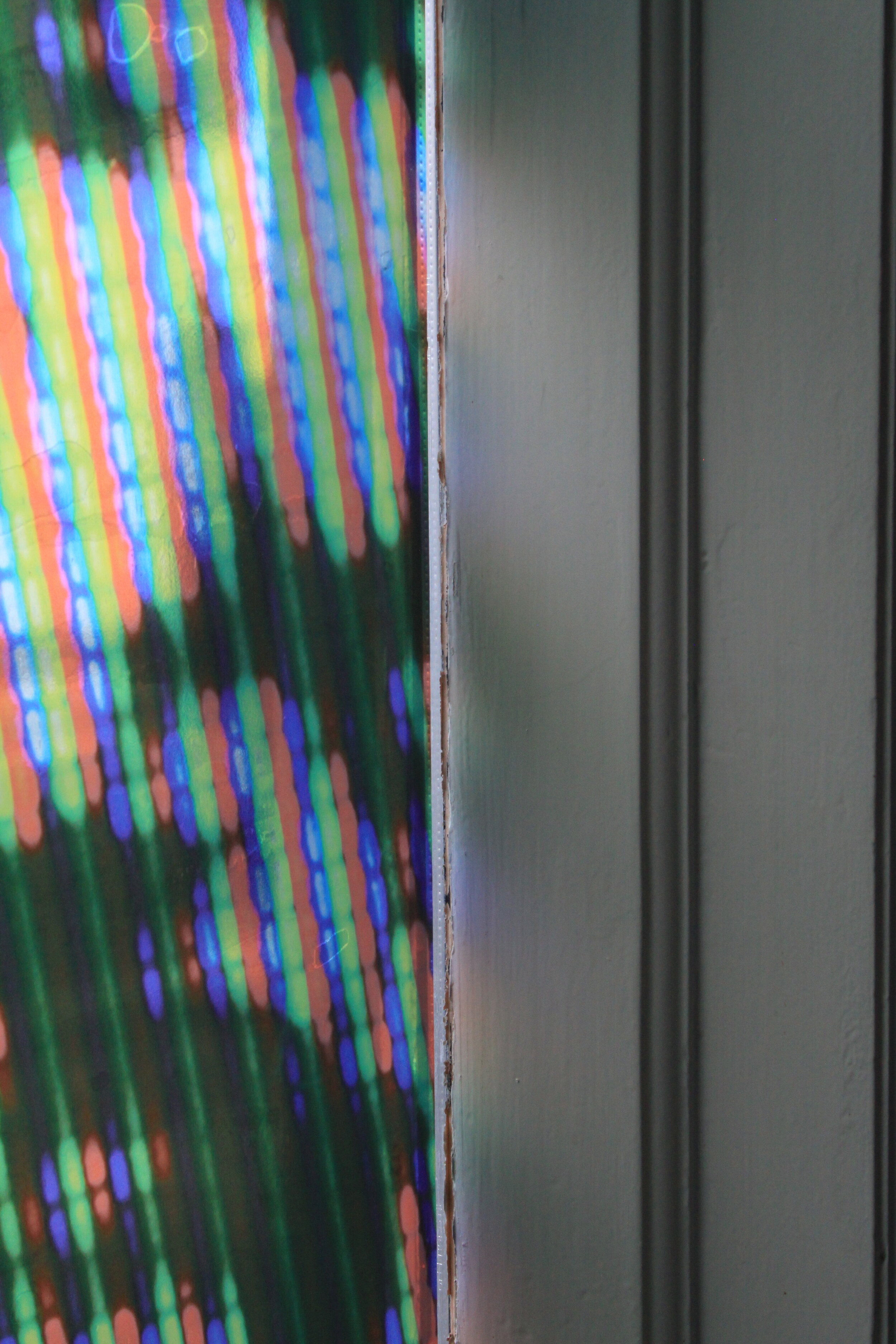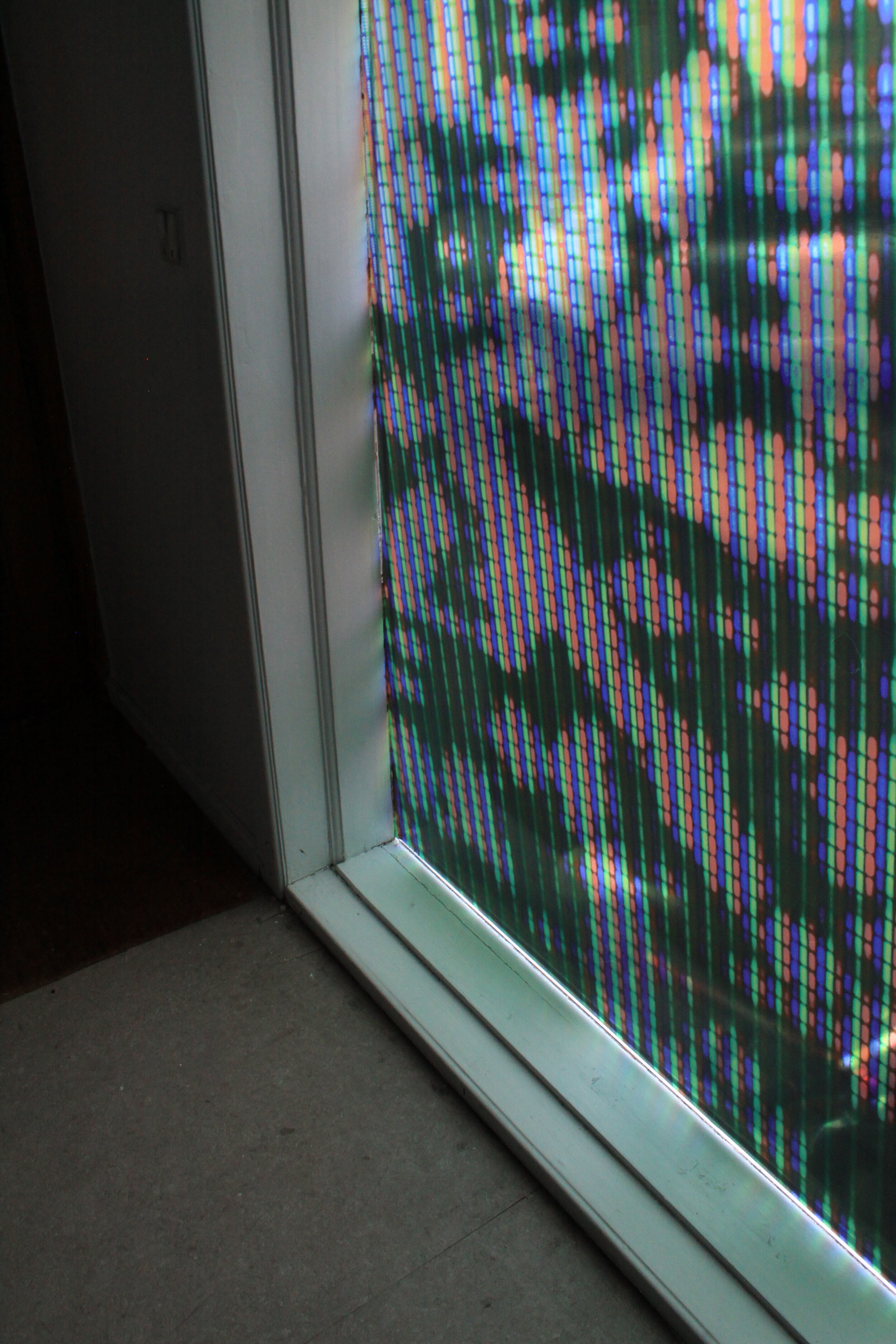 'Realm of Occlusion' video installation documentation